75,000 pregnant women risk transmitting syphilis to children yearly– Survey
Wednesday, November 23, 2016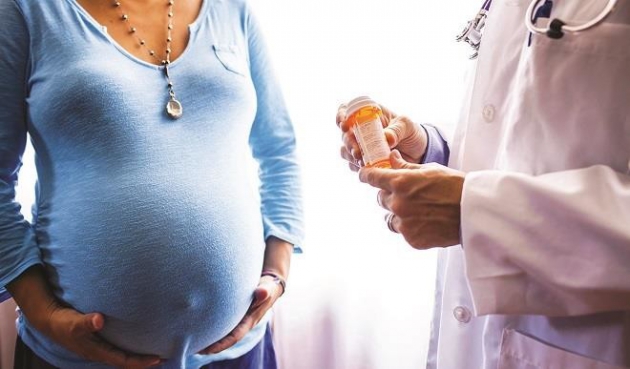 Prof. Oladapo Ladipo, President of the Association of Reproductive and Family Health (ARFH), says 75,000 women are at risk of transmitting syphilis to their unborn children annually in Nigeria.
Ladipo made this known when he was speaking with newsmen in Abuja on Wednesday.
He said that the figure was drawn from the recent survey conducted by Mamaye Evidence for Action and PATH, both are Non Governmental Organisations (NGOs).
PATH, according to him, is an international organisation geared toward elimination of mother to child transmission of syphilis.
Ladipo explained that women who were infested with syphilis stood the risk of having premature babies, abortion, still birth and premature delivery among others.
The professor said that the survey estimated that annually, 855,200 premature babies were being delivered in Nigeria and about 7,600 died due to complications of prematurity.
Ladipo decried a situation where a lot of health workers considered syphilis as less important disease condition and shifted attention to other communicable diseases like HIV/AIDs.
According to him, screening, testing and treatment of maternal syphilis are often disregarded by concerned authorities due to less attention accorded to the conditions resulting in the disease.
Ladipo said that syphilis treatment was available and affordable and urged government, policy makers and stakeholders to refocus attention to screening of pregnant women.
He called for the treatment of syphilis infected persons with appropriate medication.
The president of the association said that syphilis could be diagnosed in pregnant women as early as 10 weeks.
He advised pregnant women to visit facilities where the services were available for effective treatment.
"Health workers should be able to treat affected women with penicillin which is quite available and cheap. It is effective in preventing the transmission of the infection to the unborn babies.''
Dr Abiodun Hassan, Coordinator Monitoring and Evaluation (ARFH), described syphilis as an age-long disease that had received dwindling attention.
He explained that findings from the survey by PATH this year revealed that Nigeria represented eight per cent of the global burden of mother to child transmission of the disease.
"Globally, it is estimated that 930,000 of pregnant women are at risk of congenital syphilis, so Nigeria constitutes a major proportion of the disease to the global burden.
"Our findings also revealed that most of the prevalence in Nigeria is domicile in the Southern part of the country.
"We realised that the required antenatal screening for the disease was not done, hence the prevalence rate of the disease in the country.
"We also observed that in most of our guidelines on antenatal care policy, routine maternal and child health guidelines syphilis are mentioned but actual practice was not often done.
Read more at http://www.dailytrust.com.ng/news/health/75-000-pregnant-women-risk-tran...