August Meeting: State Prepares Health Communicators For Breastfeeding Campaign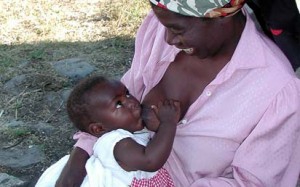 The Enugu State Government has embarked on the training of health communicators on how to effectively deliver exclusive breastfeeding campaign messages to women during their annual August Meeting in the state.
 
The state Director of Public Health, Dr. Okechukwu Ossai, disclosed this to the News Agency of Nigeria (NAN) on Thursday in Enugu.
 
August Meeting, a community or faith-based meeting of married women, peculiar to the South East serves as a social integration, re-engineering and economic forum for women.
 
It is also a veritable platform for women to collectively contribute positively to the development of their various communities and the society at large, especially in the South-East.
 
Read more at https://www.pmnewsnigeria.com/2017/07/20/august-meeting-state-prepares-b...