Experts task media on importance of family planning advocacy
Monday, November 14, 2016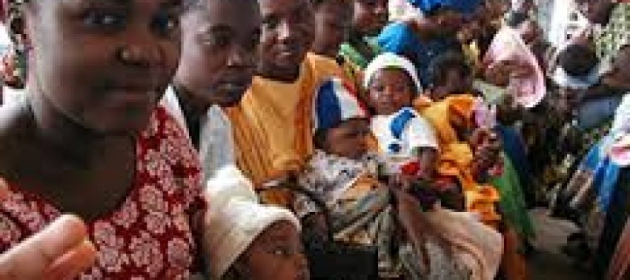 A Professor of Obstetrics and Gynecology, Prof. Terrumun Swende, has tasked media
practitioners on the importance of family planning among the populace.
Prof. Swende, who is also the chairman of Family Planning Advocacy Working Group
Benue State chapter challenged media practitioners to be in the vanguard of
projecting the importance of family planning in the society.
The medical expert while speaking at the just concluded one-day advocacy meeting
with media practitioners and other stakeholders in Makurdi the Benue state capital,
noted that the media and key state actors have a critical role in awareness creation
and support to achieve in the use of contraceptives from fifteen to thirty six
percent between now and  2018.
Prof. Swende who is of the Faculty of Clinical Services, College of Health Sciences at
the Benue State University Teaching Hospital, Makurdi further explained that it is
important to strengthen the contribution of state level actors to meet the national
family planning goal as well as to expand the contraceptive method available
particularly long lasting and reversible contraceptive.
In his presentation, Dr. Terver Chieshe from the Benue State Ministry of Health and
Human Services, said the rate of vagina vesicular vistula cases in the state is as a
result of early pregnancies by girls of about 14 years or less that have no
knowledge of medical check up or lack the resources to engage qualified medical
personnel to attain to their medical need hence resorting to quacks for abortion
which often leads to permanent barrenness or death.
While decrying the poor yearly budgetary provision for the health sector, Dr.
Chieshe stressed the need for the media and families to always educate their wards
and members of the public on sex education to enable them know the implication of
women having many children which accounts to illness and material mortality in the
society.
On her part, the State Advocacy Focal Person, Mrs. Comfort Okpe noted that the media
have a role in publicizing matters relating to family planning so as to ensure that
women can have a better life and appealed to all and sundry to join in the campaign
until all families in the state embrace family planning.
Also speaking at the occasion, Prof. Nyitse of Center for Gender Studies at the
Benue State University, Makurdi, said the center have a critical role to play in
achieving the set target since the university is made up of youths who are sexually
active; saying it is important to engage them on sexual reproductive health
education.
 
Read more at http://aljazirahnews.com/index.php/2016/11/14/experts-task-media-importa...