USAID/SHOPS Counts Gains Of Family Planning/Maternal Child Health Services In Nigeria
Tuesday, November 29, 2016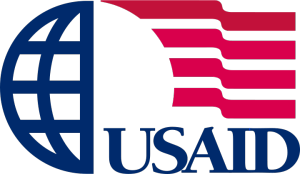 The United States Agency for International Development (USAID) supported program in Nigeria; Strengthening Health Outcomes Through Private Sectors (ShOPS) said it has improve the quality and sustainability of family planning and maternal and child health services in Nigeria through the private sector participation.
 
The Chief of party, SHOPS Nigeria, Mrs Ayodele Iroko, who disclosed this in Benin, Edo state, said with the training of over 140 health providers and reach out or 361 public health facilities in the Edo state alone and other five states, it has been able to strengthen the capacity and retraining of private health providers.
 
According to Ayodele, "The project conducted a large-scale census of private sector clinics, hospital, medical centers, and nursing homes across six states in Nigeria: Abia, Benue, Edo, Kaduna, Lagos and Nassarawa".
 
Mrs Iroko who spoke at a press briefing preluding a workshop held at the Best Western hotel, Benin city, yesterday, disclosed that USAID braced the storm of the private health sector in 2007 when they started looking at the different avenue on growing the capacity in the private sector to improve health outcome in the country.
 
She said, "Following the lesson learnt in 2009, the project was streamlined, expanded for better achievements which it then give back to SHOPS", adding that, " It could not have been anything worth talking about but the professional appreciation of the Doctors, nurses and community pharmacists who were ready to embrace the desires for linkages, integration and partnerships."
 
She restated further that SHOPS projects provides training and other interventions in Nigeria aimed at improving the quality of family planning services noting that," The primary purposes for the collection of data on the number of facilities, staffing,infrastructure, and business practices of private health facilities is to help inform the program interventions and to allow for a baseline measure for a future impact evaluation of the intervention."
 
Read more at https://leadership.ng/news/561729/usaidshops-counts-gains-of-family-plan...