'Collaboration'll end gender-based abuse'
Wednesday, December 7, 2016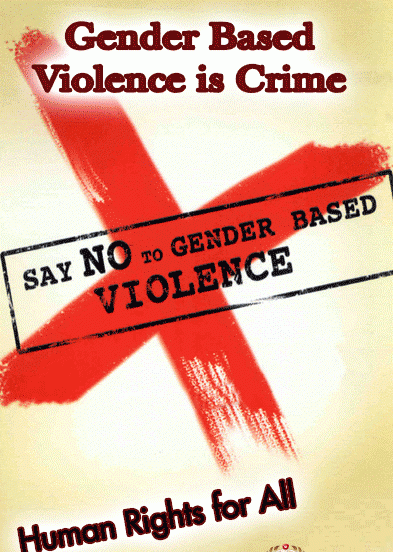 It is a worrisome issue for which the world has been looking for solution for years. Gender-based violence is as old as time itself, but its targets are the soft and vulnerable women and children. A World Health Organisation (WHO) report says: "One woman in three has faced gender-based violence, including sexual and physical violence".
Gender-based violence, according to WHO Director-General Margret Chan, is a global health problem of epidemic proportion.
Little wonder then that the United States (US) Consulate in Lagos in collaboration with a civil rights group, ACT Generation, chose to mark the 16 Days of Activism Against Gender-Based Violence Campaign, with a workshop that drew attention to violence against womenfolk.
In response to the violence against women and other sexes, the Centre for Women's Global Leadership, in 1991, launched a global campaign tagged: 16 Days of Activism Against Gender-Based Violence Campaign. Besides drawing attention to women's plight, the yearly effort also galvanises action to end gender-based violence around the world.
To mark the 25th anniversary of the global campaign, organisers of the workshop at the US Consulate in Lagos introduced of poetry performance into the crusade. The Nation Evelyn Osagie's poetry added voice to the crusade.
Bottlenecks in fighting women's causes
The speakers highlighted why gender-based violence persists in Nigeria. They cited lack of education and inadequate funding of programmes for women's self-development as some factors responsible for the seeming unending gender violence. Although some key goals in the 17-point agenda of Sustainable Development Goals (SDGs) initiated by the United Nations (UN) are geared towards improving the condition of the girl-child and empowering women, US Consul-General John Bray believes those goals would be hard to achieve if education of the girl child and economic independence of women are not well funded.
Since Nigeria adopted the Convention on the elimination of all forms of discrimination against women in 1985, Bray said, there had been continued efforts by the government to eliminate domestic violence. He, however, noted that there may not be significant changes in the lives of women if extant laws against gender-based violence are not strengthened.
He said: "Violence against women and girls is an issue of international human rights and national security. The consequences of widespread violence extends beyond the immediate injury or economic loss. The social and psychological damage of gender-based violence affects survivors, their children, families, and entire communities.
"At the US Department of State, we created an office, Global Women's Issues, to oversee issues related to the development and protection of women and children. Through this office, we have implemented programmes throughout the world to strengthen and support the rights of women. Under the guidance of then Secretary of State Hillary Clinton, we made women's issues part of our foreign policy. As a result of this effort, women's issues are now routinely included in social and economic development projects and programmes."
Bray said the Consulate collaborated with US Agency for International Development (USAID) to partner local NGOs and the government to raise awareness on gender-based and human rights issues, with the mind of ensuring all girls receive education.
"As we say in the US, talk is cheap. Our efforts serve to bolster what the Nigerian government and people are doing. It is our hope that, by talking about these gender-based issues and having the media focusing on them, we will spur far-reaching actions to stop and prevent gender-based violence," he said.
Read more at http://thenationonlineng.net/collaborationll-end-gender-based-abuse/