2017 Budget: Senate Committee Urges FG To Allocate N96bn For Malnutrition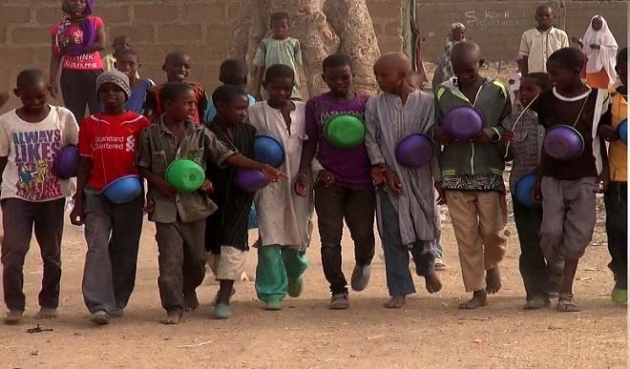 Senate Committee on Health, on Monday, mandated the Federal Ministry of Health to propose N96 billion in 2017 budget for tackling acute malnutrition in the country.
It further stated that government might be compelled to declared a state of emergency on malnutrition in the country if adequate funding is not made available for the condition.
Chairman of the committee, Senator Olanrewaju Tejuoso  gave the directive at the committee's "High Level Policy Dialogue on Nutrition" in Abuja.
Nigeria currently faces challenge of malnutrition with many children dying, especially in the northeast where insurgents have carried out lethal attacks for years. Families have been displaced, many killed, and thousands of children orphaned in the region.
Tejuoso said 2.5 million acutely malnourished children exist in the country, and that government's funding of malnutrition had been too low. According to him, United Nation's Children Fund, UNICEF, had proposed to provide nutritional needs of 600,000 of the malnourished children.
His words: "In 2016, unfortunately, malnutrition was not properly budgeted for. We have only about N2.4 million in the Ministry of Health budget for nutrition in 2016. Even some state governments have more budgets for nutrition.
"In year 2017, if we are going to take care of 2.5 million confirmed severely malnourished children, we need to make sure we provide fund. We thank UNICEF for proposing to take care of 600,000 children in 2017. We have 1.9 children that we as a country must take care of. To take care of one child is an average of N50, 000. So, we are saying that we need to budget about N95 billion for 2017, if we are going to take care of the 1.9 million children that are yet to be planned for. That is our plan, and I think the executive will do the needful."
He went on: "In Nigeria, 33 percent of under-five children suffer from chronic malnutrition, translating to over 11 million children who are stunted. The consequence is that many children are not likely to achieve their full economic potentials even if they survive to adulthood…It has been a critical time for children and women in Nigeria, not only because of the economic recession, but largely due to the nutrition crisis in the country beyond the token measures of the humanitarian response in the northeast region of the country.
He revealed that N2.4 million budgeted for nutrition in this year's budget had not been released by the executive arm of government. Asked why the fund had not been released following the crisis constituted by malnutrition in the country, he said since the money is not much, the committee is not concerned about its release.
Speaking on possibility of declaring state of emergency on the condition, the senator said: "I will think that national emergency can be declared if budget if not properly identified for nutrition. With all this our event, if 2017 budget comes out and there is no evidence of plan for these 1.9 children, then, I will say national emergency should be declared."
Read more at http://leadership.ng/news/562701/2017-budget-senate-committee-urges-fg-t...