Aisha Buhari lays foundation of 50-bed Maternity Centre in Daura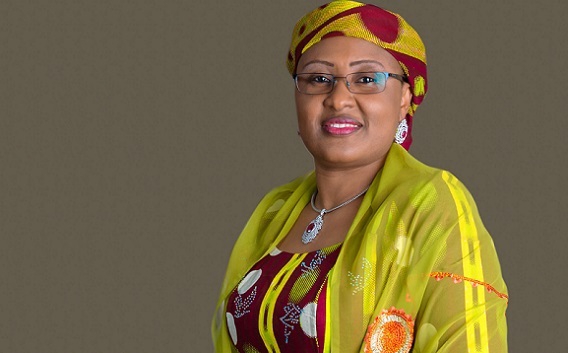 The Wife of the President, Aisha Buhari, on Thursday laid the foundation of a 50-bed Maternity and Child Care Centre in Daura, Katsina State, to promote child and maternal health in the area.
 
Mrs Buhari said the project was fully funded by the Aisha Buhari Foundation under the Future Assured programme.
 
She said the aim of the project was to reduce maternal and child mortality, adding, " we would ensure that we establish a well-equipped, functional maternity centre in each of the six geo-political zones in the country."
 
She called on public sprited individuals and corporate organisations to support the programme, stressing that, "I told our donors to construct this centre without handling the money by myself."
 
The wife of the president commended the Katsina State Government for providing spacious land for the project, and called on all stakeholders to ensure regular maintenance of the centre.
 
She said the project would be completed within the year and it would be equipped with ultra modern delivery gadgets with a view to saving the lives of pregnant women and little children through routine immunisation.
 
In her remarks, the wife of the Acting President, Dolapo Osinbajo,commended Buhari for initiating the project .
 
Osinbajo said Buhari's main concern was Nigeria and Nigerians, hence her resolve to embark on projects that would promote the health of women and children.
 
She called on Nigerians to key into the health care programme of the Federal Government aimed at promoting health of Nigerians,especially prevention of maternal and child mortality.
 
Read more at https://www.businessdayonline.com/aisha-buhari-lays-foundation-50-bed-ma...