THE CAMPAIGN AGAINST CHILD MARRIAGE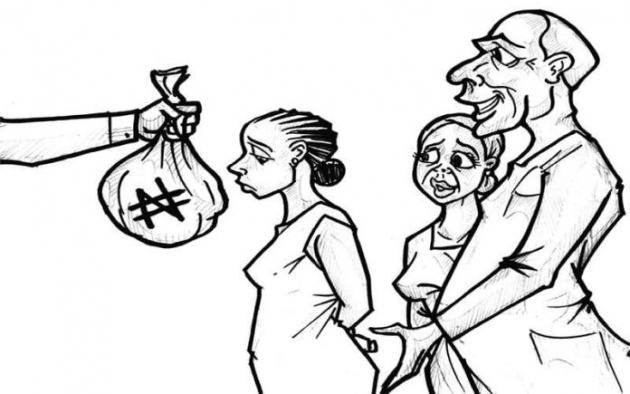 A girl who goes to school and stays in school till about 18, according to Prof. Babatunde Osotimehin, executive director, United Nations Population Fund (UNFPA), "is a better mother than a girl who has a child at 10."
 
Osotimehin, a former Health Minister in Nigeria, spoke last week when he took his public enlightenment campaign against child marriage to Kano "so that the age for marriage is shifted at least to 18."
 
He found a listening ear in Governor Umar Abdullahi Ganduje. "We will go for legislation to give it strong backing based on religious injunction," said Ganduje, "so we can carry our people along."
 
Despite Osotimehin's intervention and that of many others, child marriage is still an overwhelming challenge in Nigeria. Many of our young girls, particularly in the northern parts of the country, are still married off before attaining the age of 18.
 
Recent data revealed that about 17 per cent are married before their 15th birthday. The Northwest has the highest prevalence of 76 per cent, while it is about 10 per cent in the South-east.
 
The practice persists despite efforts to criminalise it.
 
The Child Rights Act, which was passed in 2003, sets the age of marriage at 18. Some 23 states have bought into the act. Nigeria also signed the African Union campaign to end child marriage last November. Besides, the Ministry of Women Affairs and Social Development joined in the efforts to stamp out forced early marriages.
 
In 2015, it formed a technical working group aimed chiefly at ending child marriage, by "raising awareness and encouraging behavioural change". Even the Violence Against Persons Prohibition Act adopted in 2015 addressed issues of harmful traditional practices such as child marriage, among others.
 
All the efforts seem to have been in vain. The UN projected that about one million more girls below the age of 15 in sub-Saharan Africa will become mothers by 2030 " unless urgent action is taken to end child marriage, get more girls into school and ensure their rights are protected."
 
Not long ago, a poor 14-year-old girl, Wasila Umaru, hit the headlines when she reportedly poisoned her 35-year-old husband and two of his friends. Wasila was a victim of forced marriage.
However, the practice is not restricted to the poor.
 
Some high profile men in society encourage the practice, particularly among the states in the North which practice sharia law. A former state governor who is now a senator married a 14-year-old girl from Egypt, justifying the act on religious grounds.
 
Read more at http://www.thisdaylive.com/index.php/2017/01/20/the-campaign-against-chi...