Delta State Government advocates childbirth spacing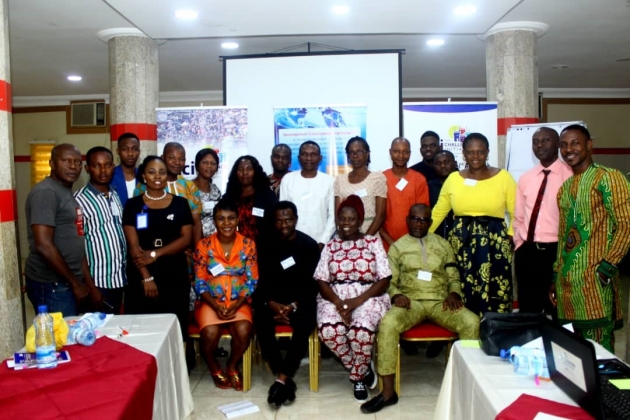 The Delta State Government has reiterated its commitment to save the lives of women of reproductive age and their children, stating that it would not leave any stone unturned in its sensitization efforts on the need for Deltans to imbibe childbirth spacing.
This was the major thrust of the 3-Day training programme organized by the Delta State Ministry of Health for media personnel, social media influencers and officials in Ministries, Departments and Agencies (MDA) on media advocacy for family planning in Asaba.
The training was a collaborative effort with The Challenge Initiative (TCI) and its technical partner - Development Communications Network.
Speaking during the training, Mrs. Nwanne Kalu, State Project Coordinator, The Challenge Initiative stressed that Family Planning is not about abortion but rather the prevention of unwanted pregnancies.
Buttressing her point, she said before any Service Provider gives out any of its products to any client, a pregnancy text is first carried on the client while, on the issue of counseling on family planning methods to be adopted, minors (between 14 to 18years) need to be accompanied by their guardians and the message given to them is abstinence which is full prove for guiding against unwanted pregnancies.
Mrs. Fausiat Balogun, Programme Officer, Development Communications Network on her part emphasized the need for the young ones to know that their reproductive live should not interfere with their life aspirations and ambitions.
She said that all hands should be on deck to make sure that every pregnancy and child given birth to are planned for and wanted thereby guiding against scenarios where pregnancy/child born are said to be a mistake.
Mrs. Balogun said that as members of the fourth estate of the realm and also agenda setters who have the trust of the people, journalists have a very crucial role in educating the public on the importance of family planning and need to buy into it.
Areas covered during the training include Understanding The Challenge Initiative Business Unusual Model to Family planning; Family Planning as a tool for sustainable development; Myths and misconceptions about family planning; Writing compelling human angle stories on family planning; Story ideas development; Media involvement in reducing maternal and child mortality in Nigeria among others.
Highlight of the training include participants' tour to Family Planning Units at the Primary Health Care Centers Umuagwu, Asaba and Onne, Cable Area both in  Oshimili South Local Government Area where participants were given the opportunity to interact with the Service Providers and see the products used for the various family planning methods and they also met with some clients and interviewed them on their thoughts on Family Planning.
Participants listening keenly to a paper presentation by Dr. Bernard  Emonena during the 3-Day training programme organized by the Delta State Ministry of Health for Media personnel, social media influencers and Officials in Ministries, Departments and Agencies (MDA) on Media Advocacy for Family Planning held in Asaba recently.
 
Participants in a group photograph during the 3-Day training programme organized by the Delta State Ministry of Health for Media personnel, social media influencers and Officials in Ministries, Departments and Agencies (MDA) on Media Advocacy for Family Planning held in Asaba recently.
 
Ojebo Donald
Public Relations Officer
Ministry of Health, Asaba
13th March, 2020