DEVCOMS, NURHI train Media team on Effective reporting of Family Planning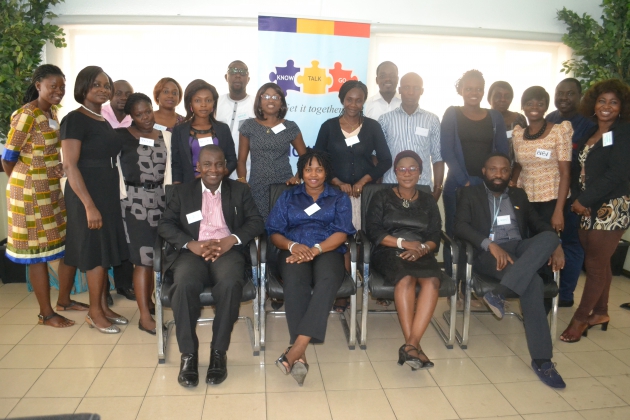 Development Communications Network, DEVCOMS, and Nigerian Urban Reproductive Health Initiative, NURHI recently organized a two-day training for journalists and On-Air Personalities to effectively report family planning stories in Lagos, Ibadan and Kaduna.
 
Bringing together the media personalities, the focus of the training were drawn from the strategic cities where the need for the reduction of maternal mortality and child mortality have become top priority.
 
Facilitators iinclude Bar Ayo Adebusoye (Chairman, Lagos Advocacy Working Group [LAWG]; Dr Ifeyinwa Victor-Uwadiale (Research, Monitoring and Evaluation Officer, NURHI; Dr Edun Omasanjuwa State Team Leader, NURHI; Dr Adeola Duduyemi, NURHI Programme Officer; Dr Okaga, Reproductive Health Coordinator, Lagos State Ministry of Health, Mrs Hauwa Barau Dikko, FP Provider, Specialist Hospital; Rabi Ibrahim, Program Officer, Service Delivery, NURHI Kaduna; Hajia Khadijah Ibrahim-Nuhu, Programme Officer, SBCC-Advocacy-Demand Generation, NURHI and Mallam KAbir Abdullahi, State Team Leader, NURHI
 
Sessions held at the training include Family Planning as a tool for Sustainable Development, the cultural and religious inter-play of Family Planning.
 
Discussions from the findings from research done on the Landscape Study and Policy Environment for Family Planning in Nigeria as well as Story Idea generation were other activities done during the training.