Eradicating polio in Nigeria our greatest achievement-Gates Foundation
Sunday, February 19, 2017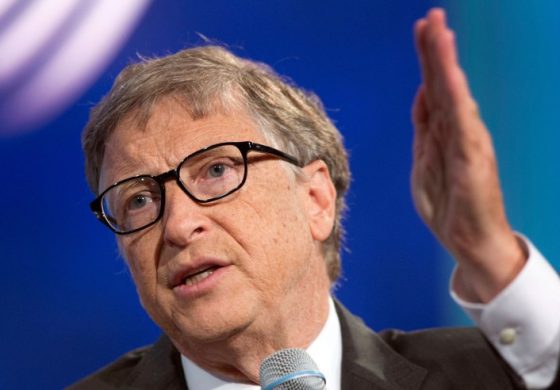 Mairo Mandara, Country Representative of Bill and Melinda Gates Foundation, says eradication of polio in Nigeria will be the foundation's greatest achievement.
 
Mandara, in an interview with the News Agency of Nigeria (NAN) on Sunday in Abuja, said that Nigeria was one of the three countries left to completely tackle Poliomyelitis scourge.
 
She listed two other countries as Pakistan and Afghanistan. According to her, efforts are on to kick polio out of Nigeria this year. "We are going to kick polio out, and we are actively vaccinating and doing surveillance, so eradicating Polio in Nigeria will be our biggest achievement.
 
"Not only will we not have active polio and children either dying or becoming crippled from polio, all the money for polio campaign will be available to invest in vaccination, maternal healthcare and Primary Health Care (PHC).
 
"So, with the ending of polio, all other programmes will suddenly be boosted,'' Mandara said.
 
She said that Nigeria had not recorded any polio case for almost two years when the cases in Maiduguri were discovered, which she said, was not surprising.
 
The Gates Foundation chief said that this was because for about four years, children and their families were enslaved by Boko Haram and could not be reached by the vaccinators.
 
She said that except for Borno, the scourge had not been recorded in any other parts of the country recently.
 
Mandara also said that the foundation was developing a Nigeria Country Strategy, a plan which was in line with what the Federal Government was doing.
 
She said it was developing a working methodology that supports the agenda of the government and people of Nigeria to improve health of women and children and its revitalisation of one Primary Healthcare Centre per ward initiative.
 
Mandara said that the foundation would, through the strategy, also support Nigeria to ensure that small holder farmers become central to its agricultural agenda.
 
"We want to support the Nigerian Government to develop a workforce of village health workers that will go to villages and ensure that there is good health and nutrition education.
 
"The government leading and we, with others supporting, so that it will have a sustained strategy for improving the lives of people in Nigeria,'' the Gates Foundation official said.
 
She said that the present economic recession was an opportunity for Nigeria to reflect on how it does business, adjust its priorities and invest differently.
 
"In Nigeria, we are used to having heavy budgets for tertiary health institutions like teaching hospitals, but because of the recession, and with many people at the lower ebb of the pyramid, we need to invest in PHCs.
 
"We used to wait until we are sick to treat diseases, but now, we have to invest in prevention of illnesses,'' Mandara said.
 
She said the government has yet to do enough to end the scourge of diseases, adding that the aim was to ensure zero tolerance for any disease.
 
"I am not sure there is any government in the world that is doing enough until we reach the stage of the wonderful number zero.
 
"At this stage, no one is dying of any disease and no child is dying of preventable diseases, zero number of children are not immunised.
 
"Also, every woman who wants to space her children has the option of doing so, so until we get to zero, we cannot say that any government is doing the best.''
 
Read more at https://www.businessdayonline.com/eradicating-polio-nigeria-greatest-ach...