Family planning: Nigeria's health sector may run into deep crisis - Expert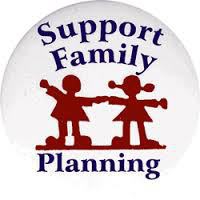 Nigeria's health sector will, in the next few weeks, run into mas­sive chain of crises, if the fed­eral government fail to rise to the challenge.
This is following the with­drawal of support to Unit­ed Nations Population Fund (UNFPA) recently an­nounced by the US President, Donald Trump.
The Executive Director, Association for Advance­ment of Family Planning (AAFP), Dr Ejike Orji, dis­closed this in an interview with The AUTHORITY, in Abuja.
The reason, according to him, is that: "UNFPA is one of the agencies that support family planning in Nigeria. If the US government refus­es to fund UNFPA and they don't get money from anoth­er country, that means the support for Nigeria will also diminish. That is the imme­diate impact.
"UNFPA supports servic­es in about 12 states in the country directly and also support other things like commodity purchase indi­rectly. These will be affected."
While calling on the Nige­rian government to look in­ward for a drastic solution, Orji explained that: "We are already facing a crisis unless we get the money."
Explaining the implication of the lack of adequate fam­ily planning commodities in the country, Orji said: "If you don't have adequate family planning, there will be a lot of unintended pregnancies, and once you have an unintended pregnancies, the woman have two choices; one she may say, well it has happen, let me keep the pregnancy.
"The other option is that, she may say I never wanted this pregnancy and it becomes an unwanted pregnancy. What she will then do is that she will want to terminate it. With the kind of laws we have, she may probably go to a quack and get herself killed."
According to him:"We need 123 million dollars every year for us to be able to attain the costed implementation plan for family planning so that we will increase our Contracep­tive Prevalence Rate (CPR) from 10 per cent to 30 per cent by 2018, but Nigeria is pro­viding only 3 million dollars, majority of the money is com­ing from donors and UNFPA is a major donor. If they with­draw their support because they don't have money, that means, we will not be able to attain our costed implementa­tion plan."
Read more at http://www.authorityngr.com/2017/04/Family-planning--Nigeria-s-health-se...