Group to Conduct House-to-House Education on Maternal, Child Health in Oworonsoki
Thursday, December 8, 2016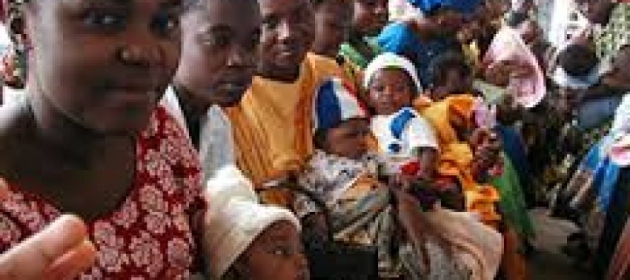 A youth group in Lagos, Carrington Youth Fellowship Initiative's Health Team has decided to tackle the spate of maternal and child mortality in Nigeria by engaging and educating the members of Oworonsoki community on better maternal and child health. The group plans to organise a three-day house-to-house education visit to the members of the community especially the slum areas of the town, to talk to pregnant women and people who take care of women under the age of five years, they also plan to share educational resources and use SMS to reinforce the message. The project is tagged "AWOYE" which means 'nurture to survive".
 
The group has commenced a special training for 10 volunteers from the community on educating people on maternal and child health, this is in preparation for the three-day house-to-house education campaign scheduled for the 10th, 12th and 13th of December 2016 in Oworonoski.
 
Nigeria is one of the highest contributors to death of pregnant women and small children in the world. Most of these deaths occur in the first year of life due to several preventable causes, including vaccine preventable diseases, malaria, respiratory infections, diarrhoea, poor knowledge of caregivers and pregnant women on child health, and poor health seeking behaviour. Accurate/Inadequate level of knowledge of pregnant women and caregivers of under -five children on when, where, why and how to seek health care remain critical to maternal and child health care.
 
 
Few weeks ago the group held a stakeholders meeting with members of the community and officials of Kosofe Local Government which administers the Oworonsoki area. The CYFI-AWOYE team successfully brought together, through the stakeholders meeting. 32 key stakeholders from both sides to discuss crucial maternal and child health issues affecting the community and reason for low utilisation of the available public facility, and the way forward. Notable stakeholders include; the Baale and cabinet -Mosafejo community, traditional birth attendants, head of market women, head of youth, head of keke/okada riders, religious leaders, members of the Ward Health Committee, Local Immunization Officer, the Medical Officer for Health (MOH), Apex nurses, Kosofe Local Governement health educator.
 
Read more at http://www.thisdaylive.com/index.php/2016/12/08/group-to-conduct-house-t...