Gynaecologists link high maternal, child mortality to traditional delivery methods
Sunday, December 24, 2017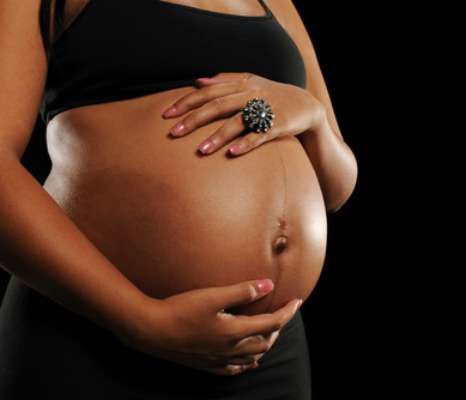 Worried by increase in number of women coming down with fistula health condition in the country, gynaecologists have called for abolition of traditional birth attendance.
 
Rather, pregnant women are urged to attend antenatal care in primary healthcare and other recognised hospitals, as this would help to reduce cases of prolonged obstructed labours, which are the major cause of obstetric fistula.
 
The gynaecologists made this call at a media roundtable discussion on fistula intervention titled: Fistula and The Media-'How Well Have I Played Part' organised by Engender Health, the Fistula Care Plus Project funded by United State Agency for International Development (USAID) held in Ikeja, Lagos.
 
Prof. Oladosu Ojengbede, Master trainer of fistula surgeons, and Consultant gynaecologist at University Teaching Hospital (UCH) Ibadan, explained that prolonged obstetric labour is the major cause of maternal mortality and morbidity in the country, while most developing countries account for 13 per cent of direct causes of maternal death.
 
He said: "For every woman that suffers mortality from prolonged obstetric labour, there are more than 20 near misses with serious morbidities. Commonest known is the obstetric fistula.
 
Entrapment of urethra, bladder, rectum, cervix between the pubic bone and foetal head will lead to tissue damage, due to blood supply cut off, known as chaemia, with subsequent tissue death, necrosis and sloughing.
 
This causes partial or complete destruction of the urethra and bladder neck, cervix and rectum, leading to urinary and fecal incontinence and other symptoms.
 
"Prolonged obstructed labour causes maternal injury, morbidities and death mortality, foetal morbidities and mortality, short-term morbidities, including long-term morbidities.
 
"Injuries resulting from prolonged obstructed labour include a syndrome that involves multiple organ systems with constellation of injuries.
 
"Other parts of the body affected by prolonged obstructed labour include, urinary system, genital and reproductive system, gastrointestinal system, musculoskeletal system, neurologic system, dermatology, mental health and psychosocial issues."
 
Read more at https://guardian.ng/features/gynaecologists-link-high-maternal-child-mor...