IDPs are being raped – Nigerian govt raises alarm over HIV/AIDS rate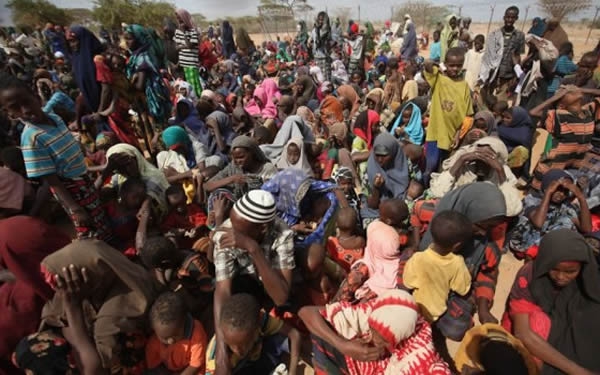 Head, Humanitarian Assistance, Resettlement and Rehabilitation of the Presidential Committee on North-east Initiative (PCNI), Dr. Sidi Ali Mohammed, has attributed the increasing rate of HIV/AIDS in Internally Displaced Persons (IDPs) camp in the North-east to rampant cases of rape.
 
Ali Mohammed spoke on the sidelines of a PCNI meeting in Abuja.
 
He, however, assured that the security sub-committee of PCNI is working round the clock to ensure more places that are liberated were getting the humanitarian assistance they need.
 
"The major challenge for us in the health sector especially in the north east is that of human resource for health. Don't forget, at the beginning of the insurgency, the first people that were attacked are the teachers and the health care workers", Thisday quoted him as saying.
 
"They were killed, and naturally they are the first set of people to run away from the communities. Even before the insurgency, the north east has the worst maternal mortality, not only in Nigeria but the world over.
 
"I also admitted the fact that our camp coordination and management for now is very weak and therefore those people who are in the camp now are taking advantage of the people. So we intend to get it right by developing a humanitarian response plan for 2018 and 2019."
 
Read more at http://dailypost.ng/2017/11/05/idps-raped-nigerian-govt-raises-alarm-hiv...