Increase funding of health programmes in Nigeria – Council Chair
Wednesday, September 7, 2016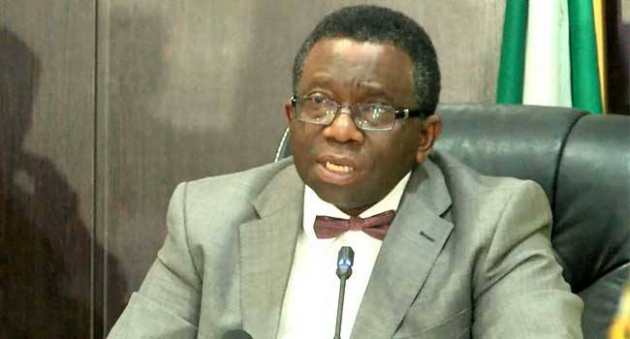 The Caretaker Chairman of Oluyole Local Government in Oyo State, Alhaji Kola Orelope on Monday advocated increasing funding of health programmes in Nigeria.
 
Alhaji Orelope made the call at the commissioning of the second batch of 72 hours Clinic Makeovers in 5 Primary Health Care centres in Oluyole and Egbeda Local government areas of the state by Nigerian Urban Reproductive Health Initiative (NURHI).
 
He stated that the time has come for the  improvement of health of women and children in the local government through funding of health programmes by the various stakeholders.
 
" I am actually not aware that this kind of people-centred organizations exists until when I saw this, here our people don't want to work, work of twenty thousand naira they will call it twenty million naira, within 72 hours, they promised and they fulfil it, that shows that when we want to award contract why can we call you people and pump or money there, I know they are not contractor, but if somebody can do this within 72 hours we have to continue to give them support. If somebody can come within 72 hours and do these things, we have to appreciate them. We really commend them,"he said.
 
Alhaji Orelope then urged the people of the areas to make optimal use of the facilities and that other governmental agencies, non-governmental organizations, donors and well to do individuals in the country and beyond should continue to assist the council area in uplifting the status of the people.
 
"Please I want you to extend the gesture, we have many hospitals and clinics in Oluyole that are begging for attention. I am also calling all other organizations to support us and improve the health status of our people in Oluyole".
 
The commissioned clinics are Odo Ona Elewe Primary Health Care Centre, Adaramagbo Primary Health Care Centre, Mosfala Primary Health Care Centre, Ayetoro Primary Health Care Centre all in Oluyole and Oremeji Primary Health Care Centre in Egbeda local government areas.
 
Read more at http://www.newnigeriannewspaper.com/increase-funding-of-health-programme...