Integrate family planning into MNCH, group tells FG
Thursday, December 1, 2016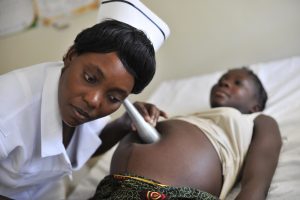 The Association for the Advancement of Family Planning (

AAFP

) has

ad­vocated

for the full integration of family planning into

Mater­nal

, Newborn and Child Health (

MNCH

) in order to enable

wom­en

at all levels have access to the services.
The

AAFP

made the call in a

communiqué

issued at the end of the

4th

Family Planning biennial conference which it organized in partnership with the Federal

Min­istry

Health.
The

communiqué

which was signed by the chairman of the Local

Organising

Committee (

LOC

),

Ejike

Oji

and the co-chairman,

Kole

Shitima

, also called on states governments to explore opportunities provided by the Global Financing

Facil­ity

(

GFF

) to increase domestic resource pooling for the

pro­curement

of family planning commodities.
"Governments at sub-national levels should align commitment with the federal level for optimal utilization of quality services in the communities and a

mecha­nism

of follow up and monitoring the release and use of funds

bud­geted

for family planning should be put in place," the group

fur­ther

said.
While regretting that the

gov­ernment

is not involving the

pri­vate

sector in family planning decisions and programming, the

AAFP

, called for the involvement of the private sector in order to sustain and bring to scale access to family information and services.