INVESTIGATION: The terrible state of Nigeria's Primary Healthcare Centres (PART ONE)
Sunday, November 12, 2017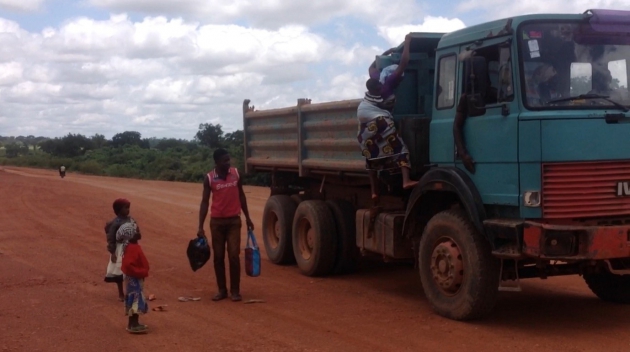 Grace Diashe says has not had a sound sleep since November last year when she started work as a nurse at a rural health centre.
 
The 47-year old mother of three is the only qualified health worker at the only health centre in Edikwu-Icho, a swampy community of about 2,500 people in Apa Local Government Area of Benue State.
 
Dominated by Tiv speaking people, the agrarian community is cut off whenever it rains, as five-foot deep flood water covers the only road that links it with the outside world.
 
Mrs. Diashe recounted to PREMIUM TIMES her experience on a day she went to the local government headquarters to replenish her centre's drugs stock.
 
"I was on my way back and the rain was heavy. When we got to a hill, the okada man (motorcycle taxi operator) said he could not go any further. I had to carry the drugs on my head and started wading through the flooded road under the rain. I fell several times and the flood would have carried me away," she said.
 
Edikwu-Icho village has no electricity. But the health centre has a rechargeable lantern and a small electricity generator, which Mrs. Diashe and her assistants use only for deliveries or emergencies at night.
 
According to the nurse, the centre attends to about 15 patients from the community and its environs daily. In a month, she said, she takes about 25 deliveries.
 
"We lack staff, drugs and equipment," she lamented.
 
Assisting Mrs. Diashe at the centre are three community extension workers. They all work 24 hours with no shifts.
 
"I only have three health attendants assisting me. If I am carrying out delivery and I encounter challenges, I refer the person to Aliade, which is far," she said.
 
"If there is a doctor here, he would handle these issues and save lives. But which doctor will come here? It is hard to get a qualified doctor to agree to work in this kind of community with no light, basic amenities and terrible road covered with flood water," she said.
 
Read more at https://www.premiumtimesng.com/news/headlines/249167-investigation-terri...