Muslim women call for increase in Nigeria's health budget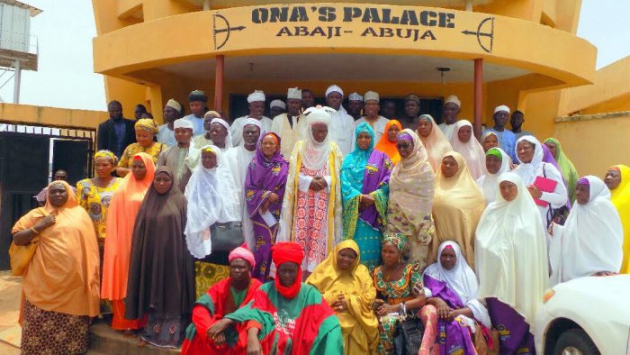 The Federation of Muslim Women Association of Nigeria, FOMWAN, has called for an immediate increase in the national health budget.
 
The association, a member of the Partnership for Advocacy in Child and Family Health (PACFaH) project, said that said the budget should not only be increased but should be released on time and used judiciously.
 
The leader of the Abuja chapter of the association, Maryam Aliyu, who spoke on Sunday during an advocacy visit to the Ona of Abaji, Adamu Yunusa, said that an increase in the budget will help tackle the four PACFaH advocacy issues.
 
 
Though Mrs. Aliyu commended the government's efforts at increasing the health budget from 4.13 per cent to 4.17 per cent proposed in the 2017 budget, she however said that it is still less than the government's commitment of the Abuja declaration of 2001 to allocate 15 per cent of annual government expenditure to health.
 
 
The 2017 budget is yet to be passed by the National Assembly. However, Senate President Bukola Saraki has pledged to ensure an increase in the health allocation, to be higher than what was proposed by the Executive. The budget is expected to be passed by the Senate this week.
 
The PACFaH project is an innovative intervention implemented by eight leading Nigerian Civil Society Organisations who have adopted advocacy as a strategy in tackling challenges in policy and budgeting with a view to advancing child and family health in Nigeria.
 
The PACFaH advocacy issues include treatment of childhood killer diseases – pneumonia and diarrhoea – routine immunization, nutrition and family planning.
 
On Sunday, Mrs. Aliyu pleaded for the continuous support of the monarch, to fight against all challenges militating against child and family health.
 
Read more at http://www.premiumtimesng.com/news/top-news/230635-muslim-women-call-inc...