Nigerian women are now embracing family planning
Tuesday, September 26, 2017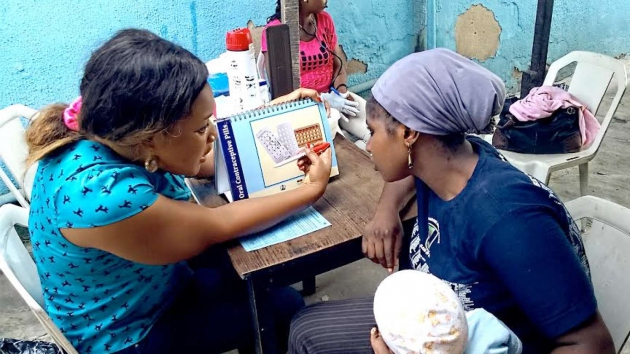 As Nigeria joins the rest of the world to commemorate World Contraception Day today, the issues surrounding women's reproductive health and rights are paramount more than ever.
With theme: "It's Your Life, It's Your Future, Know Your Body", this year's World Contraception Day continues the campaign  around the vision where every pregnancy is wanted through enabling women and young people to make informed choices on their sexual and reproductive health.
The Sexual and Reproductive Health and Rights  issues include-  Sexually Transmitted Infections,  STIs, unplanned pregnancies, unsafe abortion, maternal morbidity and mortality, etc.
Goal
In Nigeria as in most developing countries, the ultimate goal is reduction of the number of unplanned and unwanted pregnancies,through promotion of uptake and adoption of  contraceptives.
Findings by Good Health Weekly  however showed that  Contraceptive Prevalence Rates, CPR, in Lagos have increased. 
More women in Lagos are embracing family planning and maternal mortality rates are dropping as a result.
At the media dissemination of the 4th round survey of the Performance, Monitoring and Accountability  (PMA 2017) in Lagos,  the co-Principal Investigator for the Performance Monitoring and Accountability 2020 Nigeria, PMA2020, Dr. Funmilola Olaolorun,  in the latest PMA2020 survey in Lagos, increase in the use of Long Acting Methods (LAMs) such as  implants, was recorded even though there were more incidents of  stockouts  in private health facilities.
The survey, Round four, was conducted by the Centre for Research, Evaluation Resources and Development (CRERD) in partnership with Pathfinder International and Bayero University Kano (BUK), with support from the Federal Ministry of Health, National Population Commission, National Bureau of Statistics, Lagos State Ministry of Health, Bill & Melinda Gates Institute for Population and Reproductive Health (Johns Hopkins University).
Findings from the survey showed that the richest women in the state have more access to family planning services and commodities and are open to more choices.
Read more at: https://www.vanguardngr.com/2017/09/nigerian-women-now-embracing-family-...