Non-inclusion of Rotavirus Vaccine in NPI fuels 150,000 annual deaths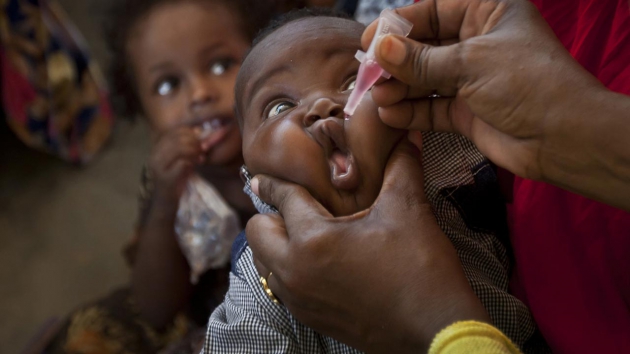 At the Nassarawa Primary Health Centre, in Yola, capital of Adamawa State, nine-month-old, pale and thin Baby Habibat, being cuddled by her mother is suffering from malnutrition induced by acute diarrhea, which is caused by rotavirus.
 
"First she started stooling frequently, then vomiting and gradually started losing weight," her mother Aisha summarised how her baby got to that point.
 
After being treated for acute diarrhea, Habibat was admitted at the Community Management of Acute Malnutrition (CMAM) programme at the centre, where she received the United Nations Child's Fund (UNICEF) Ready To Use Therapeutic Food (RUTF)- an intervention for severe cases of malnutrition.
 
According to experts, Habibat's diarrhea could have been prevented if she had received rotavirus vaccine as part of the routine immunisation, but the vaccine is not available at the health centres across the country.
 
Rotavirus is the most common cause of diarrheal disease among infants and young children. It is a genus of double-stranded RNA viruses in the family Reoviridae.
 
The World Health Organisation (WHO) maintains that rotavirus is responsible for most severe diarrhoea, vomiting, and fever leading to rapid dehydration in children.
 
Found in all countries, rotavirus is responsible for the death of an estimated 600, 000 children worldwide each year, 80 per cent of whom live in developing countries.
 
Due to a lack of routine rotavirus surveillance in some regions, the extent of rotavirus disease mortality is unknown in many countries.
 
Read more at https://guardian.ng/features/non-inclusion-of-rotavirus-vaccine-in-npi-f...