NURHI raises alarm over fake 'family planners' in Oyo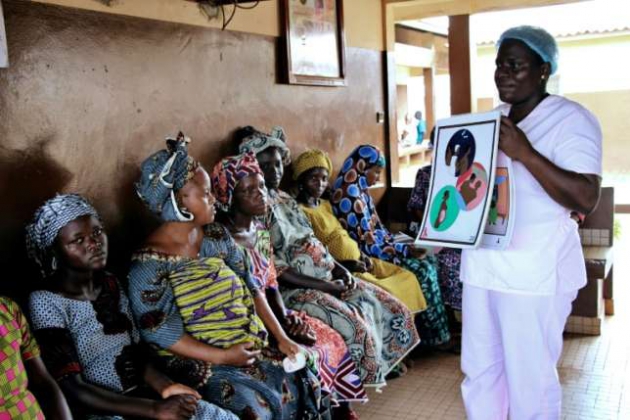 A Non-Governmental Organization, The Nigerian Urban Reproductive Health Initiative (NURHI), has raised the alarm over the increasing number of fake health workers going to markets and public places in Oyo State to administer family planning injections on unsuspecting women.
 
Oyo State Team Leader of NURHI, Mrs. Stella Akinso who disclosed at the weekend urged the security agents to arrest the quacks because of the havoc they commit to the health of these women and its implication to family planning and child spacing. She disclosed that most of the complications associated with the family planning were caused by the quacks. She, however, advised women to always go to designated Primary Health Care (PHC) centers and government approved hospitals for family planning.
 
Mrs Akinso who spoke at a Media Round Table on 'Safe Motherhood' organized by Development Communications (DevComs), Network in conjunction with NURHI said, "We were shocked to note that they have even gone beyond administering injections on them or giving them pills but to the extent of inserting Intrauterine Device Copper (IUD), and in the process many uterus have been perforated".
 
She said, "When there are quacks, there will be more complications, the government have to do something about it because a quack will recommend anything to patients".
 
While appealing to the Oyo State Government to employ more health workers, she said the quacks had been latched on inadequate number of health in most of the public health facilities to cheat on women She also bemoaned some PHC for charging fees on family planning which Federal Government said must be free and urged women to report any health worker in PHC that demanded money from them for the purpose of family planning to the security.
 
While advocating stiffer penalties for the quacks in the health sector, she noted with satisfaction that the "gospel of family planning is spreading like a wild fire with economic recession being experienced in Nigeria.
 
The former Chairman of Nigeria Medical Association (NMA), in Oyo State, Dr. Muideen Olatunji called on government to increase funding and invest more on health sector to reduce the rate of maternal death in Nigeria."We have quality personnel that can raise the standard of living in this country to the point where you don't need to rush to abroad for anything.
 
Read more at https://guardian.ng/features/health/nurhi-raises-alarm-over-fake-family-...