Polio: Association demands cold stores in Jigawa
Friday, November 18, 2016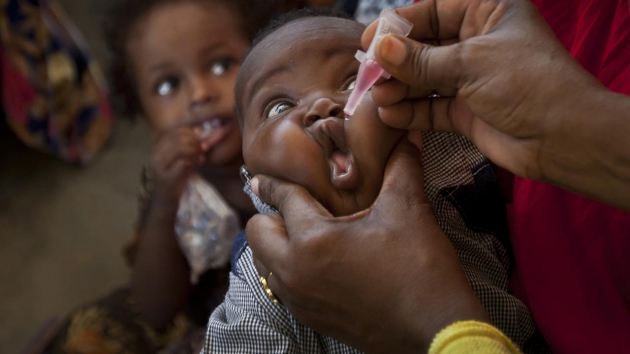 A Community Based Association in Buji Local Government Area of Jigawa has urged the State Government to provide cold rooms for storing Oral Polio Vaccines (OPVs) in the area.
 
 
The Chairman of the group, Wards Development Association (WDA), Malam Sunusi Shehu, made the call when members of the association visited the state Executive Secretary, Primary Health Care Development Agency (PHCDA), Dr Kabir Ibrahim, on Friday in Dutse.
 
 
"The 12 communities under the aegis of Wards Development Association stressed the need for the state government to provide cold stores in all the 12 political wards in the area for safe and proper keeping of vaccines meant for routine immunisation and other child killer diseases.
 
"So that is why we want to present to the government, through your office, our major problems. We are requesting government to provide more cold stores across the local government areas.
 
"This is because the only functioning cold store is the one in Gantsa town, which is not sufficient for whole council.
 
"For that, vaccinators are experiencing serious difficulties during routine immunisation against polio and other children killer diseases as they have to return to Gantsa to store the remaining vaccines for another day's exercise.
 
"As such, most times, the vaccinators arrive late to most of the areas as they had to go Gantsa and collect the vaccines for every round of the exercise," he lamented.
 
He noted that the primary objective of the association was to enlighten and mobilise people, especially parents on polio acceptance, attending and receiving all sort of immunisation by the health and medical agencies.
 
"We thank God as most parents are responding positively and women are always attending antenatal and postnatal care due to our work,'' he explained.
 
Shehu called for the deployment of female antenatal and postnatal personnel in the council.
 
"We are also in dire need of additional antenatal and postnatal female personnel in the area.
 
"As I'm talking to you, there is no single female medical personnel in all our health centres and this is negatively affecting the number of pregnant women attending clinics for antenatal and postnatal care," the chairman lamented.
 
Responding, the Executive Secretary of the agency, Dr Kabir Ibrahim, commended members of the association for their courage and efforts to remind government of its mandate.
 
He attributed the shortage of some facilities in some clinics to the present economic situation bedevilling the state and the nation in general.
 
"Despite that government is still doing its best to ensure effective healthcare delivery to the people in the state,'' he said.
 
Read more at http://guardian.ng/features/natural-health/polio-association-demands-col...