Poverty accounts for high level child malnutrition - Expert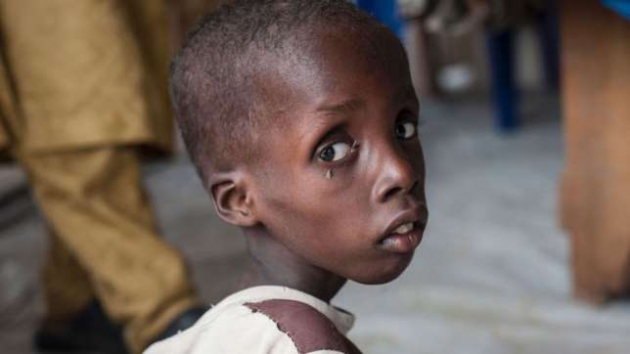 Nigeria continues to record high rate of malnutrition as a result of poverty across the country, the Nutrition Specialist, United Nations International Children's Fund (UNICEF) Philomena Irene has said.
 
Irene who made this known yesterday at a two-day UNICEF sponsored workshop with the theme, Investing in Child Malnutrition for the Future #StopchildmalnutritionNigeria in Yola, Adamawa State also said, most malnourished children come from poor home.
She said malnutrition is a global issue but most devastating in northeast Nigeria adding that with the country GDP of $235.9 billion and per capital income of $1,429 no child in Nigeria is expected to be malnourished. 
"It is not an issue limited to the northeast or northwest there are pocket of the issue in every part of the country."
She added that for every $1 spent on malnutrition today the country would yield a return of $16 in the future explaining that if the government don't spend money on how to improve nutrition situation today the government will in turn spend it on health related issues in the future.
 
Read more at https://www.dailytrust.com.ng/news/health/poverty-accounts-for-high-leve...