Rising Domestic Violence: Toothlessness of Child's Rights Act
Tuesday, February 21, 2017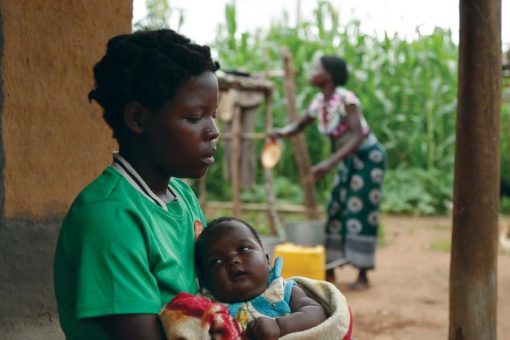 It would take the best of psychiatrists and psychoanalysts to go into the mind of a Christopher Sule, to find out what his heart is really made of, whether of stone or of any other hard metal. The Jos, Plateau State father, who is said to be an Evangelist, was arrested last week and arraigned for allegedly torturing his two children with electric cables etc, resulting in severe injuries and scars.
 
The Social Welfare Officer of Jos South Local Government Area, Mr. Garba Mancha said that the incident was reported by the neighbours of this evil man, who with the connivance and active participation of his wife, the children's stepmother, had subjected the minors to unimaginable physical torture, resulting is unsightly injuries over a long period of time. The ungodly evangelist was handed over to the police after it was discovered that the father had persistently used cables to beat his two children who are aged eight and six, respectively.
 
The 'whys' and 'hows' are absolutely of no relevance in situations like this. What should be of prime importance and attention, is what laws operate in a society that allows this kind of beast to live and visit this kind of dastardly acts on their very own offspring.
 
The sense and sensibilities of right thinking and sane Nigerians have been so assaulted in the past few months with numerous incidents of this nature. Incidents of torture, domestic and spousal abuse have become so rampant and everyday occurrence in Ogun, Oyo and neighbouring states that human rights practitioners have continued to wonder if Nigeria and its 36 states have any laws at all to protect the rights of these vulnerable groups or persons in the society.
 
But indeed Nigeria has adequate laws that guarantee the rights of children, women and vulnerable persons. What seems to be the challenge is the reluctance, refusal and lack of political will on the part of state governments to implement or domesticate the various statutes that protect children and women's rights.
 
The Statutes
 
The Child Rights Act
 
The Child Rights Act, was enacted by the National Assembly as far back as 2003.
 
The Act for instance provides at section 11 that 'Every child is entitled to respect for the dignity of his person, and accordingly, no child shall be subjected to physical, mental or emotional injury, abuse, neglect or maltreatment, including sexual abuse; or (b) subjected to torture, inhumane or degrading treatment or punishment; or (c) subjected to attacks upon his honour or reputation; or (d) held in slavery or servitude, while in the care of a parent, legal guardian or school authority or any other person or authority having the care of the child.'
 
This is where the likes of Evangelist Christopher Sule run foul of the law and deserve the strictest punishment. But the very authorities who should ensure that these provisions of the law are obeyed and adhered to are themselves guilty of the other numerous provisions of the law by negligence, irresponsibility and ignorance of these laws.
 
The Act provides in section 13 that (1) every child is entitled to enjoy the best attainable state of physical, mental and spiritual health.
 
(2) Every Government, parent, guardian, institution, service, agency, organisation or body responsible for the care of a child shall endeavour to provide for the child the best attainable state of health.
 
(3) Every Government in Nigeria shall (a) endeavour to reduce infant and child mortality rate; (b) ensure the provision of necessary medical assistance and health care services to all children with emphasis on the development of primary health care; (c) ensure the provision of adequate nutrition and safe drinking water; Right to Private and Family Life.
 
Right to Freedom of Movement. Right to Freedom, From Discrimination, Right to Dignity of the Child. Right to Leisure, Recreation and Cultural Activities. Right to Health and Health Services.
 
3 (d) ensure the provision of good hygiene and environmental sanitation; (e) combat disease and malnutrition within the framework of primary health care, through the application of appropriate technology; (f) ensure appropriate health care for expectant and nursing mothers; and (g) support, through technical and financial means, the mobilisation of national and local community resources in the development of primary health care for children.
 
(4) Every parent, guardian or person having the care and custody or a child under the age of two years shall ensure that the child is provided with full immunisation.
 
(5) Every parent, guardian or person having the care of a child who fails in the duty imposed on him under Subsection (4) of this section commits an offence and is liable on conviction for – (a) a first offence, to a fine not exceeding five thousand Naira; and (b) a second or any subsequent offence, whether in respect of that child or any other child, to imprisonment for a term not exceeding one month.
 
(6) The court may make, in substitution for or addition to any penalty stipulated under Subsection 15. (1) every child has the right to free, compulsory and universal basic education and it shall be the duty of the Government in Nigeria to provide such education.
 
(2) Every parent or guardian shall ensure that his child or ward attends and completes his (a) primary school education; and (b) junior secondary education.
 
(3) Every parent, guardian or person who has the care and custody of a child who has completed his basic education, shall endeavour to send the child to a senior secondary school, except as provided for in Subsection (4) of this section.'
 
Read more at https://www.thisdaylive.com/index.php/2017/02/21/rising-domestic-violenc...