UN bids Osotimehin farewell, calls for renewed advocacy on HIV/AIDS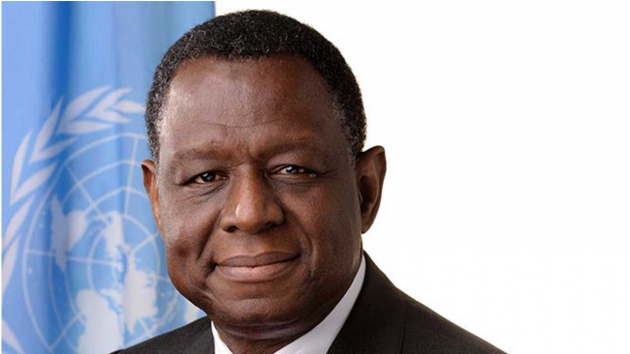 The UN Resident Coordinator, Mr Edward Kalllon, has called for a renewed commitment to champion advocacy for persons living with HIV/AIDS in the country.
 
Kalllon made the call at the Memorial Service organised  by the UN system in Nigeria on Friday in Abuja to honor late Prof. Babatunde Osotimehin.
 
Osotimehin, who until his death was the Executive Director of UN Population Fund (UNFPA), died on June 4 in Harrison, New York, at the age of 68.
 
"Let us also use this occasion to draw attention to Osotimehin's service to his beloved country, Nigeria.
 
"As Director-General of the National Agency for the Control of AIDS and later as the Minister of Health, he made sure that Nigerians were constantly sensitised.
 
"He made sure that Nigerians were constantly sensitised about the level of the prevalence in the country and increased access to anti-retro-viral drugs for persons living with HIV/AIDS.
 
"He also championed advocacy and action to prevent mother-to- child transmission among pregnant women.
 
"Let us renew this advocacy as HIV/AIDS is still a major challenge in Nigeria today,'' the resident coordinator said.
 
Kalllon said that though the UN family would remember him for his legacies, " we also celebrate the virtues, values, valour of our departed senior colleague.
 
"Let us celebrate Babatunde by committing ourselves to doing those things he dedicated his whole life for.''
 
According to him, Babatunde never saw human suffering as a challenge rather he saw it as an opportunity to serve.
 
He said that the late icon was committed to ending maternal mortality in the country, the continent and the world.
 
"Babatunde saw himself in every young person across the world today, who is struggling to be heard.
 
Read more at: http://www.vanguardngr.com/2017/07/un-bids-osotimehin-farewell-calls-ren...