When DevComs Paid Advocacy Visit To Media Houses In Lagos State
Wednesday, September 23, 2015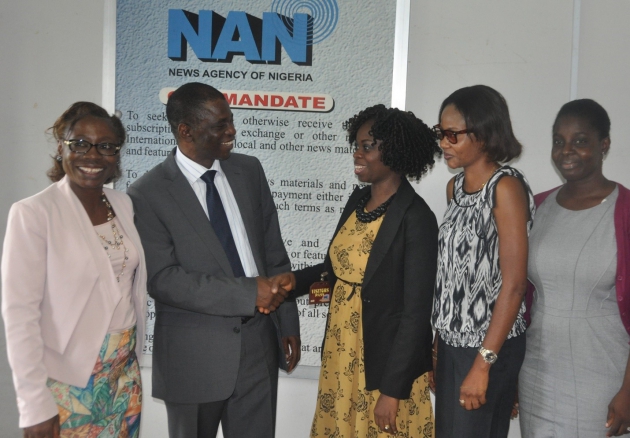 In recognition of the power of the media to project issues in ways that stimulate public discourse and draw the attention of policy and decision makers to issues of importance, Development Communications (DevComs) Network paid visits to Lagos State based media houses to solicit support for increased projection of Reproductive, Maternal Newborn and Child Health (RMNCH) issues on their platforms.
 
The visit was part of efforts to increase media involvement in RMNCH advocacy in Nigeria and strengthen partnership with media organizations in Lagos State. The media houses visited were: Vanguard Nigeria Limited, Independent Newspapers Limited, Global Media Mirror Limited (Publisher, National Mirror Newspapers), New Telegraph Newspapers, Punch Newspapers, Television Continental, Vintage Press (Publisher, The Nation Newspapers), News Agency of Nigeria, Eko FM/Radio Lagos, ThisDay Newspapers.
 
The managers of the media organizations who hosted DevComs team unanimously reiterated the importance of giving more prominence to reportage of reproductive, maternal, newborn and child health issues in their various platforms and pledged their support towards making that happen.