Worry over Maternal, Child Deaths in Nigeria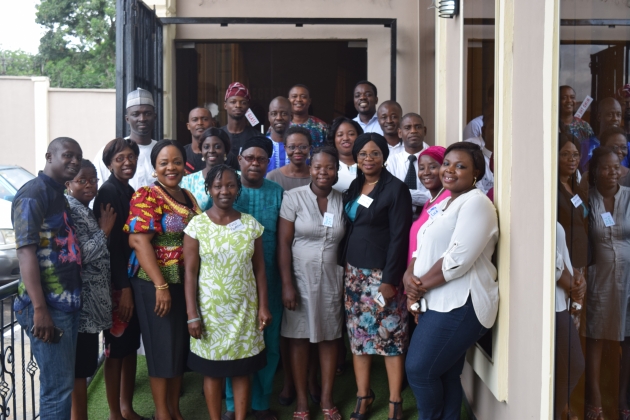 The arrival of new born babies, are often greeted with fanfare but where the unexpected happens, the mood in such homes are better imagined than felt.
Research says one out of the 13 pregnant women out there dies while giving birth to new born. More worrisome is another that says four women die at child birth per hour, making it more pathetic that 96 of our pregnant women die daily during delivery in Nigeria.
The fact that the infants also suffer similar fate in so many instances cannot be underestimated. For instance, the National Demographic Health Survey (NDHS) of 2013 put the figure of children dying at birth or before they reach age five at 37 in every 1000 live births. The NDHS 2013 estimated its Neonatal Mortality Rate (NMR) as 37 per 1000 live births which constituted about 54 per cent of infant mortality in the country.
Aside all these, lie the unkindest cut of all- the rise in number of abandoned babies left to die at will by unprepared 'mothers'. Till date, several hundreds of babies, especially 'day-old' have been abandoned in obscure places like gutters, dust bins, bush paths, road sides, riverbank, streams, and refuse dumb sites to mention but few. While some ended up in the hands of good Samaritans, others are fed to the animals as garbages.
Several reasons have been adduced for abandoned babies to include; waywardness of the pregnant mothers, lack of source of livelihood, rejection by a supposed father, fear of the parents who may think such pregnant girl may want to drag the family's name in the mud, diseases or certain medical conditions like down's syndrome, cerebral palsy, hole in the heart and even HIV related issues among others.
Where some of the above are absent, a number of mothers with their irresponsible husbands opted for outright sales of their children, a development that reached an alarming rate of recent in Nigeria. The earliest time similar occurrence was reported were during ill-fated slave trade many centuries ago and till the famous 1948 episode in Chicago USA when "A mother, Lucille Chalifoux, 24, married to an unemployed man 16 years older, and pregnant with her fifth child in six years at the time put up her four children four sale" to the consternation of many. What appears infamous then is today a thriving business in many parts of the world.
What of the baby factories and so many other nefarious routes through which people of questionable characters denigrate what should be a bundle of joy and future of any nation?
And with Nigeria's unimpressive ranking on health indicators (NDHS 2013), with newborn Mortality Rate of 37 deaths in 1,000 live births; Infant Mortality of 69 deaths in 1,000 live births; Under five Mortality Rate put at 128 deaths in 1,000 live births; and Maternal Mortality Rate of 576 in 100,000 live births, it behoves on all stakeholders to work assiduously in bailing the country out of these avoidable deaths of our mothers and children. Deaths of mothers and infants are said to be worst than the dreaded HIV/AIDS which our public officials are devoting more of their energies and resources.
It is in tackling this that the Nigerian Urban Reproductive and Health Initiative (NURHI) has continued to champion safe motherhood, as well as safeguarding the health of the nation in the face of leadership failure occasioned by the lack of clear cut blue print and policies geared towards tackling the aforementioned by our policy makers.
NURHI in conjunction with its Media Partners in Nigeria, Development Communications Network (DEVCOMS) had been shouldering the responsibility of removing Nigeria's name from the log of never do well nations on issues relating to maternal and infant mortality in a way that Family Planning or child spacing can become a social norm.
Read more at https://www.thisdaylive.com/index.php/2017/07/13/worry-over-maternal-chi...