Editorial NMA's strategic five-year plan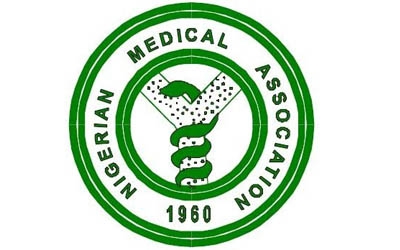 The Nigeria Medical Association (NMA) recently launched a five-year strategic plan to improve this country's health sector. The plan, launched on Tuesday April 18, 2007 brought together civil society organizations and other medical associations to parley and advance the sector. Among those at the meeting to finalize the NMA Strategic Plan 2017-2022 were development partners.
 
NMA president Dr Mike Ogirima said, "We will walk the talk to reach even the hardest-to-reach areas with the key interventions of public health education, personal and environmental hygiene, medically supervised [antenatal] services, routine as well as other immunization campaigns and other infant/child survival programmes."
 
Also commenting, Dr Kingsley Enweremadu, vice president of NMA said, "The health sector for now is in shambles and every effort is being made through CSOs and our partners to make sure the health sector is what it is supposed to be."
 
The plan is said to be fashioned after the National Strategic Health Development Plan developed by the Federal Ministry of Health in 2009, which has ended its term and is up for review. It includes medical education, clinical governance and research, among other areas of focus.
 
"You see alignment, combining of its members with contributing to the health sector and meeting health sector broad goals," said Dr Nkata Chuku, founding partner of Health Systems Consult, who worked on a team that developed both the National Health Act and the NMA Plan.
 
We commend NMA for this initiative. Any effort that would improve the healthcare sector of this country should be appreciated by all concerned. There are many embarrassing and depressing statistics associated with this sector.
 
For example, a 2013 published data by United Nations Economic Commission for Africa (UNECA) stated that Nigeria accounts for 14% of worldwide maternal mortality.  Every ten minutes in Nigeria, we lose a woman due to pregnancy related complications.
 
Maternal mortality in Nigeria also accounts for 32 percent of all deaths among women of child-bearing age (15-49), according to Nigeria Demographic and Health Survey (NDHS) 2013. NDHS is published by National Population Commission with inputs from other agencies and international partners. What this means is that if 100 women died last month, 32 of them died due to child-bearing related illnesses.
 
Yet, while NMA's strategic plan is commendable, Nigeria is rather laden with such plans and visions which are either completely ignored or poorly implemented.  The fact that this five-year strategic plan is also based on another plan proves the point.
 
Read more at https://www.dailytrust.com.ng/news/editorial/nma-s-strategic-five-year-p...