FG deploys 1000 new midwives to PHCs nationwide
Tuesday, November 1, 2016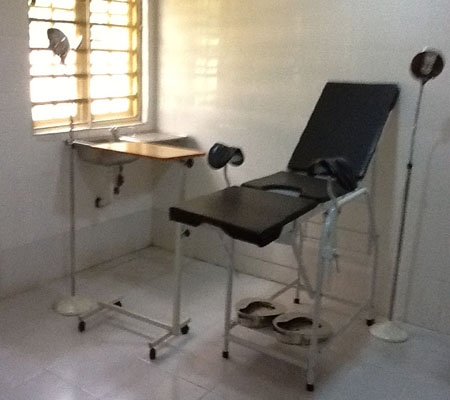 The Federal Government, through the National Primary Health Care Development Agency (NPHCDA) is deploying 1,473 newly graduated basic midwives to Primary Health Care facilities in rural areas throughout the 36 States and FCT.
The deployment is aimed at improving maternal, newborn and child health outcomes and consolidating on the gains of the Midwives Service Scheme (MSS) of the Federal Government.
The deployment was announced through a press statement signed by Saadu Salahu Head, Public Relations Unit.
According to the statement, the Acting Executive Director of the National Primary Health Care Development Agency, Dr. Emmanuel Odu said the agency and the Nursing and Midwifery Council of Nigeria are in partnership to place newly graduated Basic Midwives on a one-year mandatory service at Primary Health Care centres across the country.
Dr Odu also disclosed that the Federal Government will collaborate with both States and Local Governments to sustain the programme.
He said that with 61% of pregnant women receiving ante-natal care by a skilled provider in the country, only 38% of births were attended to by skilled birth attendants while only 36% deliver in health facilities. He enjoined the midwives, as skilled birth attendants to rededicate themselves and contribute to bridging the gap.
Dr Odu appealed to the Midwives to see themselves as agents of change, stressing that a combination of their professional skills,positive attitude, and care would stimulate health-seeking behaviour and service utilization, thereby contribute to saving the lives of pregnant women, Newborn and children in communities.
In her welcome remarks, the Director, Primary Health Care Systems Development in the Agency, Dr Nnenna Ihebuzor described the Midwives Service Scheme (MSS) as one of the flagship programmes of the Federal Government to reduce the high rate of maternal and child morbidity and mortality in Nigeria. She emphasized the triple return on investment from skilled attendants at birth – saving lives of mothers and newborns and reducing stillbirths.
She disclosed that the orientation and subsequent training would equip the midwives with the knowledge and professional skills to save lives of mothers and children at rural primary health facilities across the country.
Read more at