Lack of political will setback to Nigeria's healthcare delivery — Prof. Oluwarotimi Akinola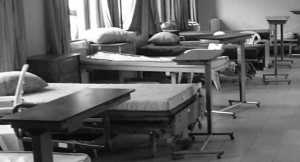 Professor Oluwarotimi Ireti Akinola, is a Professor of Obstetrics & Gynaecology and current National President, Society of Gynaecology and Obstetrics of Nigeria, SOGON.
 
During the Annual General Meeting of the Society in Sokoto,  Akinola spoke to Good Health Weekly about fortunes of SOGON while  stressing the need for repositioning of policies that would bring about better maternal and child health in Nigeria. Excerpts:
 
Plans for next three years as President of SOGON Basically one cannot run through all the plans that you have but I will just tell you what flagship programmes we have currently.
 
One of the flagship programmes is called volunteer obstetrician scheme which means that, we take in obstetrician down to address the human resource component of the chain to the baseline local governments so that each obstetrician adopts a Primary Healthcare Center where there are no obstetrician, normally you don't have them at that level, so you can have medical officers, midwives, nurses, Community Health Extension Workers (CHEWS).
 
Major problems in health sector One of the major problems in the sector is the lack of political will to drive policies. For instance, Nigeria has not devoted  5 percent budget to health.
 
The Abuja declaration which was done in Nigeria for African nations actually specified 15 percent of the budget so there is paucity of fund but even with the available resources you still find out, for example policies are often not well orchestrated towards addressing the issue of maternal and new-born health.
 
As specialists,  we are custodians of women's health. What do we want to do? We feel that we need to broaden our partnership particularly with the media in terms of advocacy, we can't get to the people, the people do not know, so if we can increase awareness of health issues we are sure that maternal and child health will be a battle half won.
 
There is need for Nigerians to prevail on the President, Governors, Local government Chairmen, and other political authorities to implement those policies that will be favorable.
 
Talking about universal health coverage, we are talking about the health Act that has been signed. None of these things has been put into practice not even budgeted for in most states.
 
The National Health Act was signed in 2014 but it has not yet been implemented.  It is not budgeted for in the budget line. That is why I specify that you should do something with your budget but we are not looking at it.
 
The other aspect is the percent of consolidated revenue that is supposed to be put in health, if that is done you have finance for universal health coverage. I cannot see the prospect in the 2018 budget presented by the President, even when it is passed perhaps it might still be before appropriations and all that in the assemblies and senates but the figure is not better certainly.
 
Allocation to health is even lower, I think it is about 4.9 percent or something, we have done 5 before.
 
 
Read more at: https://www.vanguardngr.com/2018/01/lack-political-will-setback-nigerias...